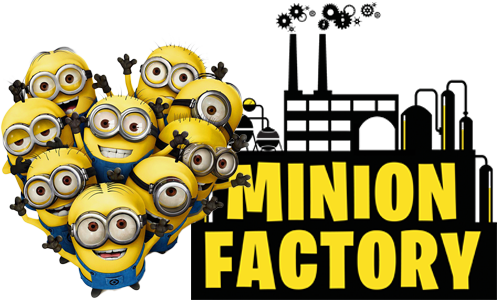 Your kids will love our VBS Program here at LifeWay – July 10-13, 2017.
It is geared for kids Kindergarten through 6th grades (Going into Kindergarten through going into 6th in the Fall). VBS is a week long summer activities camp atmosphere that teaches through Kid Relevant & upbeat Music, Bible Stories, Games, Wacky Activities and good old fashion FUN!
VBS 2017 will be July 10-13 (9:30AM – NOON). Don't let your kids miss out on this Summer Adventure! Life Way is located at 2462 S. Park Avenue – in Sanford (At the Corner of Park Ave & 25th St.) Click Here for Driving Directions
What is Minion Factory all about? Others will be able to tell whom we serve by the way we act and treat others. They will be able to tell whom we serve by the things we say and do. We want others to know our wonderful Master, Jesus, and so this Summer we are going to be teaching our children to learn how to follow Him well.
This Year's Vacation Bible School is going to be AWESOME for you and your kids–Your kids are going to enjoy the fun and exciting ALL NEW games/crafts/snacks/Bible Stories, and much, much more and I'm sure you as parents will enjoy the EXTRA FREE TIME to yourselves!!
FOR YOUR CHILDREN'S SAFETY you as parents or a guardian must sign them in and out each day. YOU'LL BE AT EASE to know that Your children will have close adult supervision during the entire VBS.